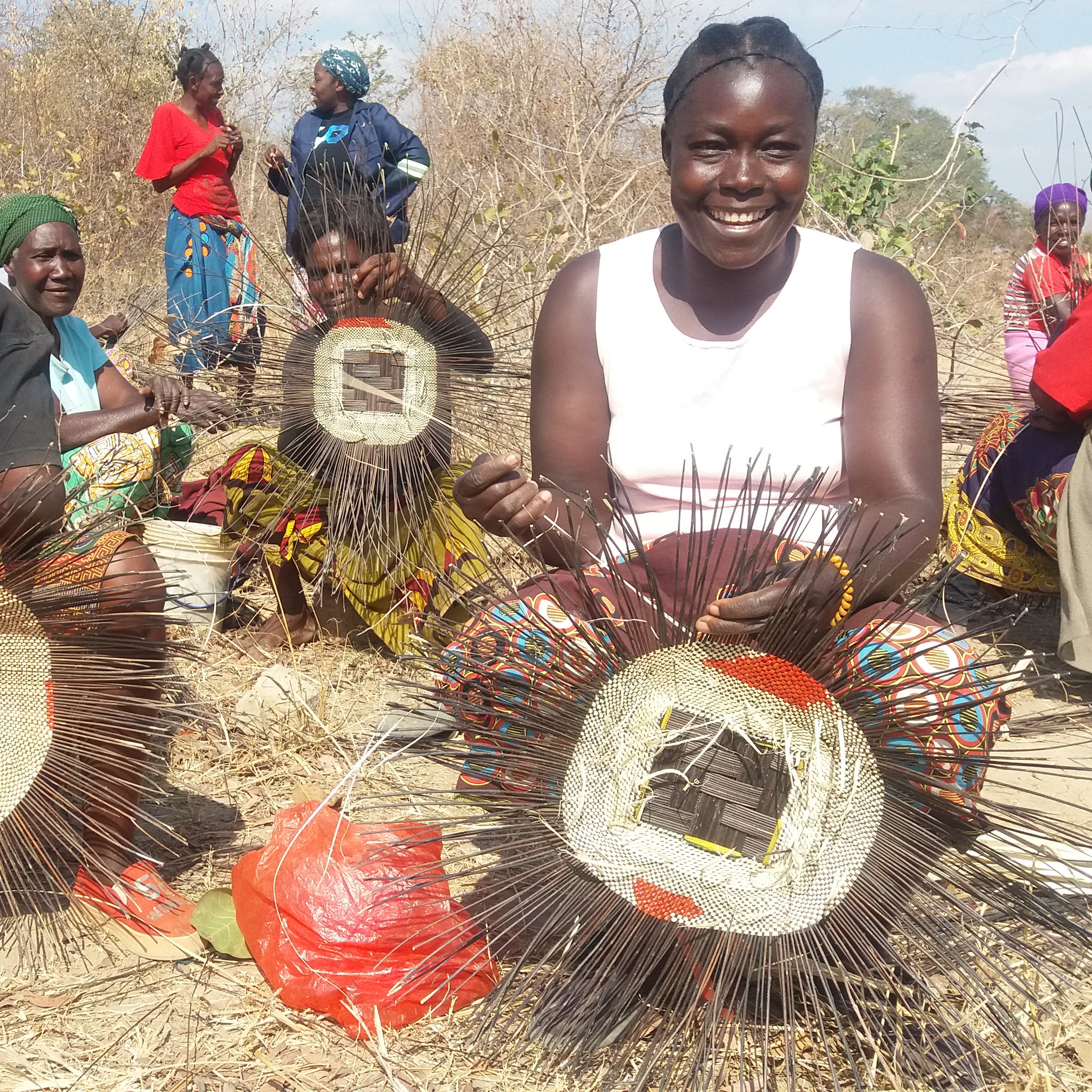 Tonga Basket Weaving
When you purchase a basket from the Choma region, you're not only purchasing a beautiful handcrafted piece, you're also directly supporting the artisans. Through weaving baskets, artisans are able to earn an income from home, rather than sending members of their families away to search for work. This fair trade income opens doors to the basic resources that every human inherently deserves, like clothing, food, health care, and education.
While the city of Choma serves as a hub to showcase work, the lack of developed roads in the region makes it extremely challenging for artisans from remote villages to access the city. Free government schools are available, but often they are up to a 10-mile walk away from home for children, and require a school uniform that many families are unable to afford. The supplemental income generated from basket weaving not only allows artisans to address these education costs, but additionally to invest in farm equipment, land and livestock, creating sustainable financial security and resources.
The beautiful baskets from this region are created from locally sourced, sustainable materials including palm leaf, twigs and makenge tree roots. The makenge root, known for its durability, experiences reinvigorated growth with frequent harvesting, making it a wonderfully sustainable resource for basket weaving.
Created using traditional Tonga craft methods, weavers begin these baskets with a central square of woven twigs. Beautiful geometric patterns and designs then radiate out from the center to create distinctive pieces. Weavers use natural plant dyes and recycled materials, like single-use plastic bags, to add pops of color to the designs.
Just as the growth of the makenge root increases with harvest, so does the access and support these artisans receive as a result of fair trade purchases. Your purchase can have a direct and sustained impact on the lives of these Zambian artisans. 
Keep an eye out for these beautiful additions to the home! 
Shop: 
Zambia Baskets