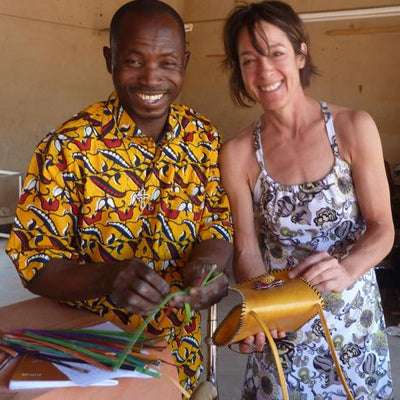 Swahili African Modern
Swahili has been creating a positive impact across Africa for 22 years, with artisans from: Kenya, Tanzania, Mozambique, South Africa, Zambia, Zimbabwe, Lesotho, Uganda, South Sudan, Mali, Ghana, Burkina Fasso, Niger, Nigeria and Senegal. The list is long and the results beyond great! Swahili African Modern has been providing steady incomes to their focus communities for over two decades, enabling them to grow on different levels.
To achieve such results, this social enterprise creates long term relationships with artisans while facilitating their exposure by using their export resources and selling their products via Swahili's online wholesale catalog.
Swahili African Modern, believes in "adaptation as a strong asset for traditional African craft forms to thrive". This philosophy explains Swahili's absolute support for rural women livelihoods, for instance if women in a rural area want to work at home and maintain that tradition, Swahili respects artisans and works to adapt their enterprise to the needs of its artisans.
Since they are part of the Fair-Trade Federation, they ensure all parties get fairly paid – including artisans and export agents – promote artisan education and encourage sustainable product development practices.
This article was just recently published on TRADE+IMPACT website.