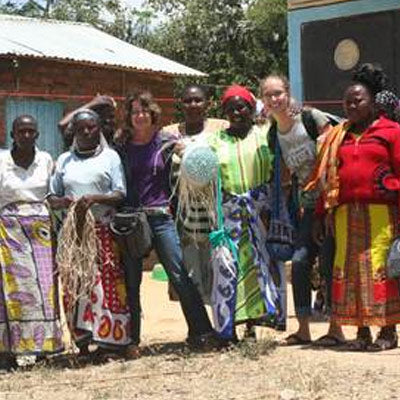 The Fair Trade Federation
The owner of Swahili Modern, Leslie Mittelberg, was recently voted in as a board member of the Fair Trade Federation. We have been a member of the FTF for over 10 years and are delighted to be able to more deeply participate in this wonderful organization. 
Leslie's tenure goes into effect on April 26th at the FTF Annual Conference, held this year in Burlington, VT. Please stop by and saw hello if you get the chance!
About Leslie: For more than 20 years, Leslie has dedicated her life to the celebration of African artistry, cooperative design and reliable business practices. Swahili, the company she founded in 1995, has grown to represent harmonious exchange between 11 African nations, a diverse network of artisans and export agents, a talented U.S. support team and thousands of retail establishments that value handmade products and the success of their creators.
Empowering artisans to achieve personal and professional success inspires Leslie's work through Swahili and challenges her team and her to constantly adapt to an evolving marketplace. We tailor our development practices in Africa by the principles of the Fair Trade Federation, and we work tirelessly to keep our product line fresh, relevant and inviting. The inclusion of our products in some of the nation's most respected retail chains and catalogs supports our belief that well-designed handmade fair trade goods can compete in the marketplace.